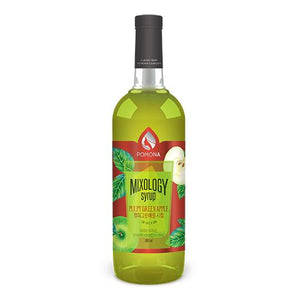 Pomona Pulpy Green Apple Syrup
Regular price
$15.00
$0.00
Unit price
per
About the product
Emerald green and tangy sweet, this green apple variety is packed with crisp, tart flavour.ξPOMONAξGreen Apple syrup livens up cocktails like the Four Leaf Clover or the Sour Apple Martini.
Tasting notes
Nose of freshly cut Granny Smith apple; tart, sweet and juicy taste of green apple, very refreshing
Recommended application
Teas, lemonades, sodas, martinis.
Specification
1000ml. 6 bottles / carton.
---