Everything about Beverage & Dessert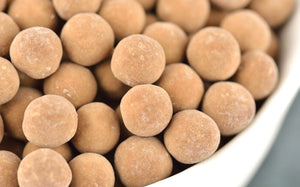 Bubbles, Pearls, Boba or Tapioca Ball no matter what name you call them, this black chewy toppings made from tapioca starch is always the first products whenever customers comes to enquires about when setting up a bubble tea shop. Undoubtedly, tapioca pearls is important to have it in your menu, but before you call and start ordering, we gather some of the general questions we got from our customers and thought will be good to share here. Let's get started!I saw a varies type of Tapioca Pearls in your listing, but what are the numbers beside the product name means? what are the differences? Acorn offers 3 different sizes of Tapioca...
---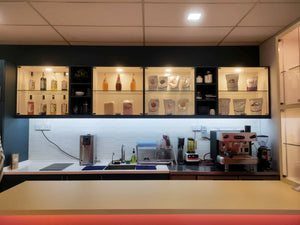 Thought of starting your own bubble tea or dessert cafe business? Here is 3 small steps for you to start with your menu.Whenever business comes to F&B industry, the most important and most time consuming part comes to the research and development stage. Because taste decides whether your customers like your business or not when you are doing food stuffs. So you have done your survey on what products you wish to offer and got a scratch menu. Its time for you to dive into kitchen work. But what's next?1. You list down on the possible ingredients you may needHere, we recommend you to go...
---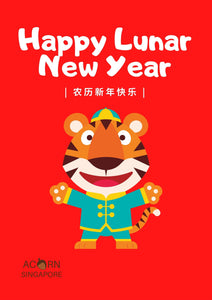 CHINESE NEW YEAR HOLIDAY NOTICE   Dear Valued Customer: Please be informed that our office will be closed on 31th January 2022 until  02nd February 2022. In observance of Chinese New Year. We will appreciate if you could make necessary prior arrangement for your supply and delivery during this period of time.   Last order for delivery before CNY: 26th January 2022, Wednesday, before 5pm.   Last deliver date: 28th January 2022, Friday (Depending on location) Business operation will resume on 03rd February 2022, Thursday.   It has been an honor and a pleasure to work with you this year. We...
---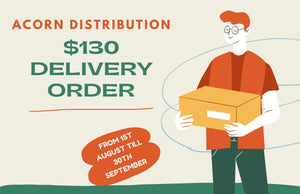 Dear Customers,As the government announced the reversion to Phase 2 (Heightened Alert) measures, we understand these measures may be a big impact on your company bottom line. We govern a relief measure by reducing our minimum delivery order quantity from $180 to $130 as a support for all our customers, with effect from 1st August 2021 till 31st December 2021 (Extended). Our delivery schedule remains unchanged and based on first come first serve basis. If we couldn't delivery on the specific day we will arrange the next working day.  If you required more information, please contact our sales line 6471 9008.  ...
---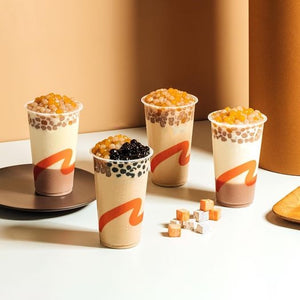 While more innovative and substitute products available in the market, we always look for different and interesting add ons or toppings available for our customers to enhance their menus.  Toppings are easily to implement and requires lesser effort in terms of training and cost to your business. Yet, it can be your next boom!Here is one of the toppings that haven't been widely used but with much potential that we thought it could match in both dessert or beverages.  Milk Tea with Mini QQ Ball.Tofu with Mini QQ Ball.Sweet Potato Ice Cream. *Content and images are only for references.  Got an idea...